Capital campaigns and stewardship programs are exciting, visible ways to engage parishioners in the life and future of your parish or organization. We provide tools to help pastors and leaders joyfully call for the gifts and participation of the parish community and motivate, enable, and affirm them in their efforts. From preparation to celebration, we create custom campaign materials and programs to raise the funds and commitment needed to sustain a vibrant, thriving parish.
In a stewardship-based campaign, every parishioner is called to give prayerfully and proportionately to the best of their financial ability.
Communications is a critical component in ensuring that everyone understands the parish's needs and has their questions answered before making a final decision on the amount of their gift.
As personal solicitation is the most effective means for engaging donors, carefully crafted campaign materials are essentially for presenting a clear and compelling case for your parish needs.
We also provide scripts and presentations for small and large group receptions. These are the most commonly employed and most successful methods of raising funds.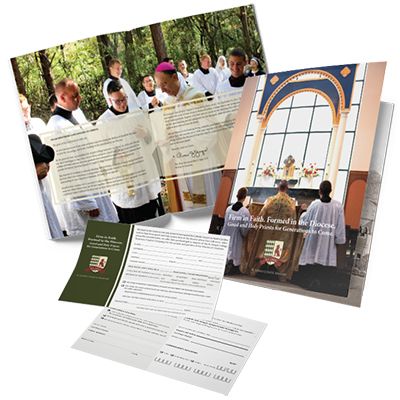 "I am certain St. Joseph would not be at this level of contributions if it were not for the strong identity and communications platform that Thriving Parish has developed for the seminary. Thriving Parish has painted a clear picture of the seminary's mission and formation process and helped established a true connection between our constituents, the faithful of our diocese, and our college seminarians that will not only help us reach the campaign goal, but will serve as the foundation in building relationships for years to come."
-Sharon Kucia, Kucia Consulting
Stewardship and Increased Offertory Programs
Thriving parishes work collectively to bring others to Christ and live their faith by returning to God what is already His and helping parishioners share their gifts with others. We help pastors joyfully call for the gifts and participation of the parish community through:
Increased Offertory Programs
Ministry- or Mission-specific appeals
Stewardship Education and Resources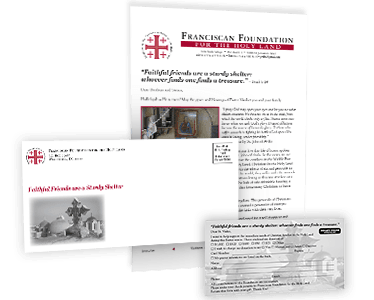 Our comprehensive brochure outlines the necessity of effective parish communications and an overview of the comprehensive services Thriving Parish offers. It's a great to tool for discussing communications with your parish council or pastoral staff.
| | |
| --- | --- |
| | Why parish communications are critical |
| | Automated campaigns to stay connected after the celebration of a sacrament |
| | Tools to attract, include, and engage parishioners in the life of the Church |