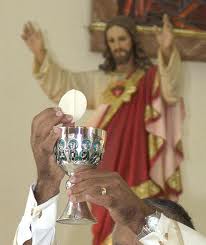 "This day shall be a memorial feast for you, which all your generations shall celebrate with pilgrimage to the LORD, as a perpetual institution."
The readings are pregnant with Eucharistic overtures. 1) The memorial feast of Passover that the Church uses to help understand the significance of the Last Supper and the First Mass. 2) The perpetual institution is a root for our understanding of the bloodless, re-presentation of the bloody sacrifice of Calvary. 3) The cup of salvation taken up by the Lord's minister to call on his saving Name is a foreshadowing of the priest elevating the chalice during Mass. 4) The house of God being the Church, the bread of offering being the Body of Christ.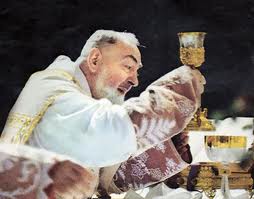 All that being said, however, is just as important, if not more important point. David's men were serving him in his army as he was their king. The Son of David, Son of Man, Jesus, is being served by his men as the King of Kings and Lord of Lords. If David's men were able to transcend the ordinary sabbath laws for matters of necessity, so all-the-more should Jesus' disciples be able to transcend the law in matters of necessity for the One they serve. What do I mean? What St. Paul meant when he said we don't need the law if we have the Spirit. Who needs a law that says, "you shall not kill" when we have only a desire for life? If we were in the Spirit and the Spirit was active in us, we would need no laws for or against abortion, rape, perjury, adultery and so forth. That day seems far away. In fact, it is not possible in this earthly kingdom. But it is possible in you.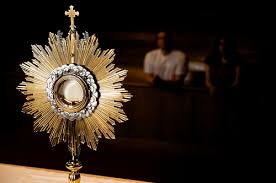 So with the help of the Eucharist, let us pray for the grace to passover from darkness to light, from laws to Spirit. And in the Eucharist, let us offer ourselves with Christ in reparation for ourselves and those who have lived or still live in darkness. Let today be a participation in the Paschal Mystery for you, a pilgrimage to the LORD, as a perpetual institution.