"…no one knows the Father except the Son and anyone to whom the Son wishes to reveal him."
Clearly, then, the Son reveals the Father.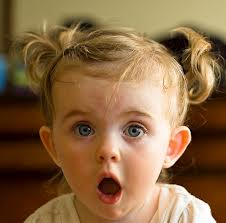 I remember being being in an airport once. I overhead a 5 year-old girl start angrily scolding one of the dolls she had been playing with. As she yelled at it and then spanked it multiple times, I noticed that her parents didn't notice. I looked at the little girl, then at them again. I didn't have to ask where she learned the behavior. The daughter revealed her parents.
The way we treat others is noticed, especially by those who look up to us. It could be in time that our little ones reveal who we really are to others by mimicking our behavior. Let's make sure what they reveal is positive rather than negative.