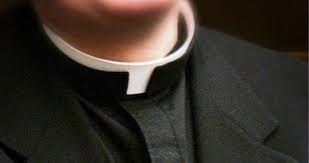 To you will I offer sacrifice of thanksgiving,
and I will call upon the name of the LORD.
My vows to the LORD I will pay
in the presence of all his people.
What a beautiful verse from the Psalms today when we think of all of our priests at this special time of year. We have priests who are newly ordained and still showering upon the faithful their first priestly blessings. We have priests celebrating anniversaries, having long since imparted their first blessings after giving tens of thousands of blessings. Truly, as St. Paul says in the first reading, "Everything indeed is for you, so that the grace bestowed in abundance on more and more people may cause the thanksgiving to overflow for the glory of God." And that grace is bestowed sacramentally upon us by our priests.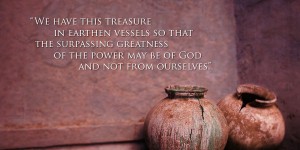 There is in the first reading, however, a humble reminder from St. Paul that all of us "hold this treasure in earthen vessels, that the surpassing power may be of God and not from us." This is especially true for our priests. Though ministers of grace, they are earthen vessels. Earthen vessels are prone to crack, shatter, stain, grow moldy and may or may not last long depending on how much they are used and how they are treated by those who handle them.
As we celebrate our priests, new, old and in-between, let us pray hard for them; let us remember they are not perfect, nor should we expect them to be by making idols of them and asking them to do the impossible. Let us realize that sooner or later an earthen vessel will chip, crack or otherwise show signs of use. And when they do, let us be gentle with them and make possible the opportunity for them to be restored, reinforced and strengthened.