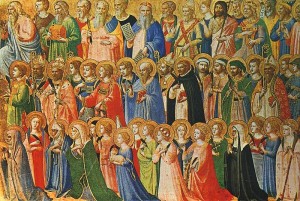 What is the good life which God intends for us? And how is it related with the ultimate end or purpose of life? Is it not our desire and longing for true happiness, which is none other than the complete good, the sum of all goods, leaving nothing more to be desired?
Jesus addresses this question in his sermon on the mount. The heart of Jesus' message is that we can live a very happy life. The call to holiness, to be saints who joyfully pursue God's will for their lives, can be found in these eight beatitudes. Jesus' beatitudes sum up our calling or vocation – to live a life of the beatitudes. The word beatitude literally means "happiness" or "blessedness".
What is the significance of Jesus' beatitudes, and why are they so central to his teaching? The beatitudes respond to the natural desire for happiness that God has placed in every heart. They teach us the final end to which God calls us, namely the coming of God's kingdom (Matthew 4:17), the vision of God (Matthew 5:8; 1 John 2;1), entering into the joy of the Lord (Matthew 25:21-23) and into his rest (Hebrews 4:7-11). Jesus' beatitudes also confront us with decisive choices concerning the life we pursue here on earth and the use we make of the goods he puts at our disposal. God alone satisfies. Theresa of Avila's prayer book contained a bookmark which she wrote: "Let nothing disturb you, let nothing frighten you; All things pass: God never changes. Patience achieves all it strives for. Whoever has God lacks nothing, God alone suffices."
The beatitudes which Jesus offers us are a sign of contradiction to the world's understanding of happiness and joy. Let us gently strive to accomplish them daily. The opportunities will be endless.
(Adapted from Don Schwager
)