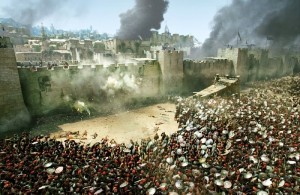 Jesus' earthly ministry centers and culminates in Jerusalem, which scripture describes as the holy city, the throne of the Lord (Jeremiah 3:17);and the place which God chose for his name to dwell there (1Kings 11:13; 2 Kings 21:4; 2 Kings 23:27); and the holy mountain upon which God has set his king (Psalm 2:6). Jerusalem derives its name from the word "salem" which mean "peace". The temple in Jerusalem was a constant reminder to the people of God's presence with them. But they forgot the reminder. And so Jesus literally laments, "Oh city of peace, if this day you only knew what makes for peace– but now it is hidden from your eyes."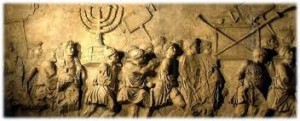 What is the enemy of peace in our homes, cities, and nations and what keeps us from a good relationship with God and with our neighbor? When Jesus approached the city of Jerusalem he wept over it because it inhabitants did not "know the things that make for peace" (Luke 19:42). Jesus fulfills the beatitude for those who weep and for those who make peace – "blessed are those who mourn …blessed are the peacemakers" (Matthew 5:4,9). That is why Jesus went to Jerusalem to be crucified not only for the sins of its inhabitants but to reconcile the whole world – all who have sinned – with God. To bring about peace for those who want peace. Do you want peace.
Holy Mary, his sinless mother, helped bring all of that to pass. For this she is called the Co-redemptrix. Today we celebrate her presentation in the temple as a child and pray for her intercession for peace.
(Adapted from Don Schwager)