Were you able to connect sports and faith while growing up?
When I was really young, they were separate. I went to Catholic schools, so we would pray before games, but I remember wanting to get that part over with so I could run out onto the field and start playing. Yet, as I got older — say, around 13 or so — sports and faith started to come together.
I made the discovery that any talent I had for sports or anything else did not originate from me, but was ultimately due to God's goodness and generosity. I could then see that sports were not some separate compartment of my life, isolated from God, but were an extension of God's love for me.
Without God, I'd have no ability to play sports; and even more to the point, without God, I'd be nothing.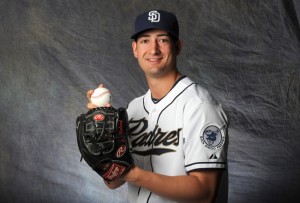 My parents and grandparents were huge, as far as making right and wrong clear to me and my younger brother and sister. They were strict, but it was with a good goal in mind, not just for the sake of being strict. They wanted us to become responsible people who do the right thing.
Something else that really helped to shape me as a young Catholic was the availability of retreats. I was able to go on and even lead some retreats while at Bishop Manogue High School in Reno, Nev., so those experiences helped to solidify my connection with God. When I went to the 2012 Catholic Athletes for Christ retreat, I was able to learn even more than I had previously.
That 2012 retreat was where I met Justin De Fratus, a pitcher with the Philadelphia Phillies. We discovered that we had a lot in common, so we kind of stuck together that weekend.
You were also able to go on that retreat with Jeff Suppan, who played with you for a year while he was with the Padres in 2012, right?
Yes, Jeff is a great man who isn't shy about laying out the faith with anyone at any time. There's a story from the 2012 season, when we were doing pitcher fielding practice. It was after we had been to a Bible study with some other players and were discussing how Catholicism is very biblical.
While the other guys started to become quiet as they did the drills, Jeff kept talking about the Catholic faith. Even as he was going through his pitching motion and scooping up balls in the infield, he was still going on about one aspect or another of Catholicism. I was very impressed with his multitasking abilities, which made it possible to play baseball and evangelize at the same time.
Jeff is an awesome guy who has been a great example to me of how to carry myself as a baseball player and a man. The same is true with Mark Kotsay, whose house I got to stay at last season. Being around Mark and his family was one of the few bright spots from last year, as I was grinding along, recovering from surgery.
What are some of the things you like most about the Church?
You have to go with the Eucharist as No. 1. That's the greatest thing, and you don't get that anywhere else. The Church calls it the source and summit of the Christian life, and that's just what it is. How else can you explain our Savior becoming truly present to us for our consumption? Words can't adequately describe it.
At every Mass, a miracle takes place on the altar. We may not see it with our eyes, but bread and wine become the Body and Blood of Jesus. That's a true miracle, so I count myself privileged to be a part of it. Even now, as I'm talking about it, I'm getting goose bumps. It's a totally amazing gift to have access to the Eucharist.
Another thing I like about the Church is [the sacrament of] reconciliation. We all fall short, so before we can receive the Eucharist, we need to be in a state of grace. That's where reconciliation is so helpful. Many people are anxious before going, even to the point of skipping out on it, but we should pay attention — not to how we feel before going, but how we feel afterwards.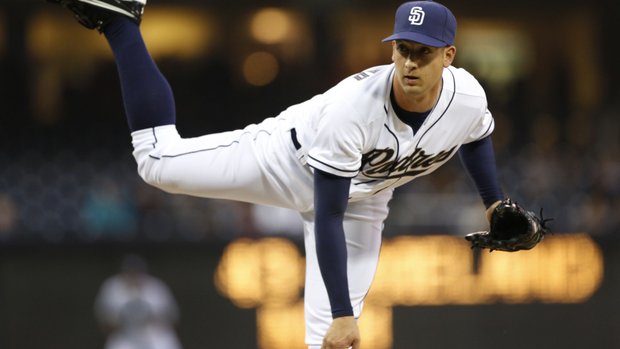 There's no feeling like being told by Jesus, through the mouth of the priest, that your sins are forgiven. It's a very humbling experience, to be honest about how you've messed up, but the grace you get in return is more than worth it. Even if you don't have mortal sins to confess, getting rid of the venial ones that have accumulated is a relief.
Even though I'm one of the people who can get anxious about it beforehand, there's such vitality to the whole thing. You get to see who you really are and who God really is, a reality check that is irreplaceable.
Since you share a name, do you have a devotion to St. Joseph?
Devotions are a relatively new thing for me. I'm learning more about the Rosary, Divine Mercy Chaplet and the intercession of St. Joseph, whose feast day was March 19.
Jesus and Mary, rightfully, get a lot of attention, but St. Joseph can be passed over a lot. If you just take the time to reflect on his role in the Holy Family — that of protector and provider — it's just mind-boggling: how holy he must have been. Here, you have the head of a family whose other members are the Son of God and the Mother of God. St. Joseph was given the amazing task of filling the role of father to Jesus as he grew up on earth.
If a short reflection on St. Joseph doesn't inspire us to look more deeply into his life, I don't know what will. You can't pass over someone like him. He has more to teach me about being a true Christian man than I'll ever understand, but it's very enjoyable to start understanding it at least a little bit better.
For these are further remarks from an interview with Trent Beattie, ncregister.com, 3/28/14 click here.