By Lenora Sumsky; Photographs by (CNS/Bob Mullen/The Catholic Photographer.com)
Catholic News Service
Kara Jackson, a 16-year-old altar server from Holy Family Parish in Middletown, Ohio is on a quest to serve at Mass in all 50 states.
So far she has served at liturgies in 18 states after recently serving at a morning Mass at the Cathedral of St. Joseph in Hartford.
Kara's endeavor is a journey of faith that began in 2013. She has traveled with her family to serve at Masses in states as far west as Nevada, as far south as Georgia and as far east as Maine.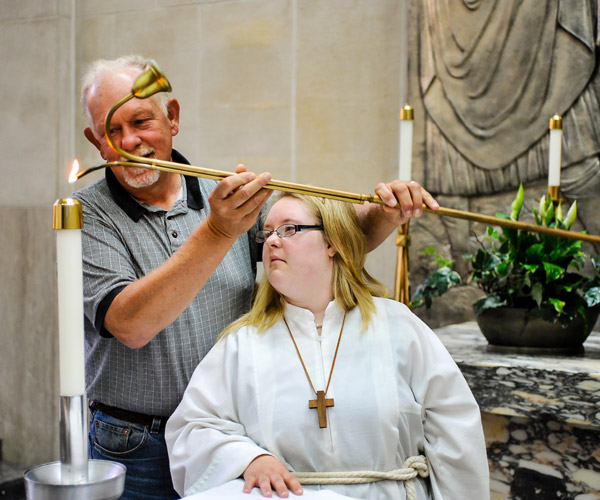 Some people might say that beyond her engaging blue eyes, silky blonde hair and easy, joy-filled smile, God gave Kara something extra that makes her and her venture both extraordinary and heartwarming.
"Kara is special," said Archbishop Joseph E. Kurtz of Louisville, Kentucky, president of the U.S. Conference of Catholic Bishops. "(She was) born with Down syndrome and with a special love for God and all people."
Kara has served at Mass with Archbishop Kurtz and Father Michael Tobin at the Church of the Annunciation in Shelbyville, midway between Louisville and Lexington. Kentucky was the sixth state on her journey.
Archbishop Kurtz, whose late brother George had Down syndrome, described Kara as "clearly an expert server" in a blog last September. "Kara's beautiful personality and unique gifts reinforced our church's teachings about the dignity of every human being," he said.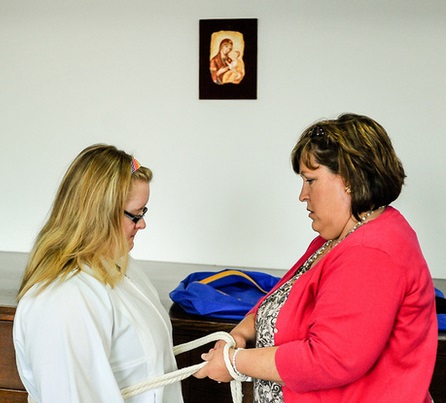 Other people witnessing Kara's devotion have written words of gratitude, love and respect in a journal she keeps to record her travels and the people she meets. Priests and parishioners describe her as "having different abilities" or as being a "true example of God's love among us."
"When you serve at Mass, you feel you are closer to God," said Kara, who was 9 years old when she completed training to be an altar server.
She believes God told her to embark on the endeavor. Her mother, Christina Jackson, admitted being a bit skeptical when Kara told her parents what she wanted to do.
"I took her to talk with our parish priests about the idea," Christina said.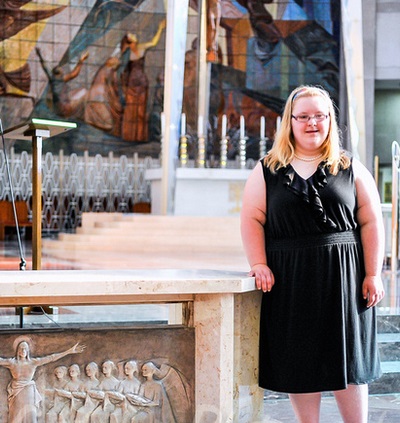 Msgr. Paul Metzger, who had known Kara for most of her life, encouraged her. He told her that it was a good idea and that it could be done. His support was not surprising. The late Msgr. Metzger, who was a priest for 70 years, had celebrated Masses in all 50 states.
Kara also spoke with Father John Civille, the current pastor, who echoed Msgr. Metzger's sentiments, Christina said.
Still doubtful, Christina and her husband, Rick, decided to help their daughter achieve her goal and contacted a parish not far away in Indiana…