"You have defied me in word, says the LORD"
Has the LORD defined you in a word? If so, would that word be "grateful"?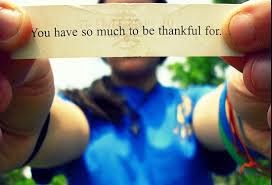 Jesus used the illustration of a late-night traveler to teach his listeners an important lesson about how God treats us in contrast to the kind of treatment we might expect from good neighbors. The rule of hospitality in biblical times required the cooperation of the entire community in entertaining an unexpected or late-night guest. Whether the guest was hungry or not, a meal would be served. In a small village it would be easy to know who had baked bread that day. Bread was essential for a meal because it served as a utensil for dipping and eating from the common dishes. Asking for bread from one's neighbor was both a common occurrence and an expected favor. To refuse to give bread would bring shame because it was a sign of in-hospitality. If a neighbor can be imposed upon and coerced into giving bread in the middle of the night, how much more hospitable is God, who, no matter what the circumstances, is generous and ready to give us what we need.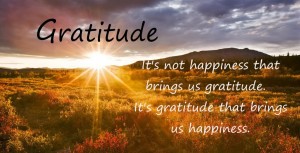 Fr. Pierre Teilhard de Chardin, SJ, once said "We are not human beings having a spiritual experience; we are spiritual beings having a human experience." When we take greater satisfaction in what we have than in how we serve, in what we own than in what we give, in what we want than in what we need, we are ignoring our spiritual side in favor of our human side. When we place too much stock in our abilities to provide for ourselves, and forget to be like the birds of the sky who do not fear for their future but glory in the gift of their present, we are looking through the back side of our tapestry. When we forget we are spiritual creations of a loving God, then we prevent ourselves from fully realizing our unique identity," as his beloved children.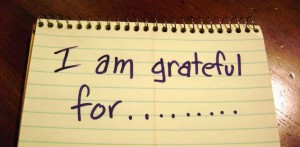 For that alone we can and ought be grateful. Everything else is icing on the cake.
(Adapted from Don Schwager & Tom Purcell)